KI: Rod ends dimension series K, female thread, maintenance required
You are welcome to look at this series of measurements from all sides with our interactive CAD model.
Specification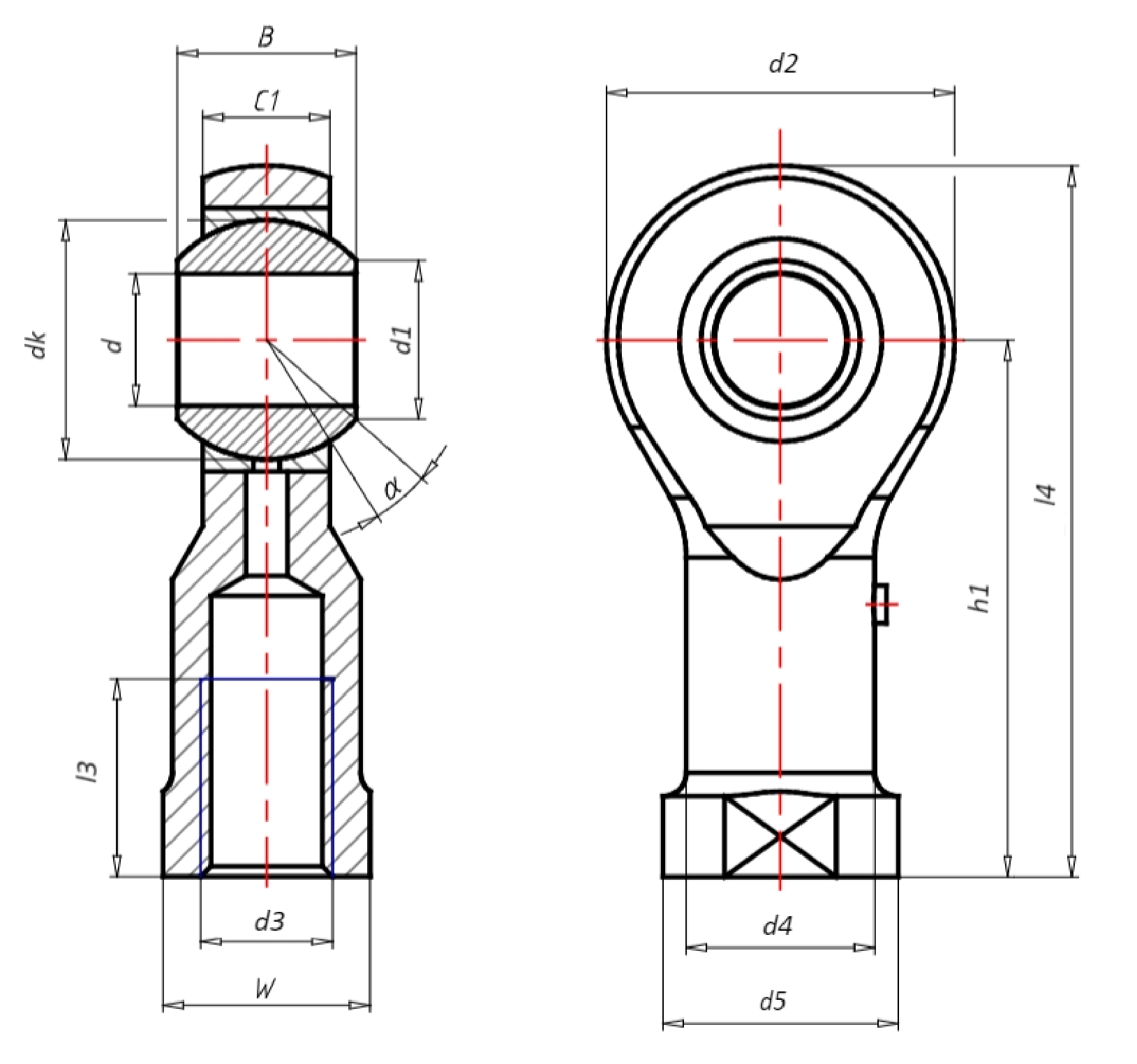 Measurement
Maintenance required steel/bronze
Inner ring: Antifriction bearing steel, hardened, ground and polished.
Outer ring: Sliding face made of high-duty bronze. Lubricant is distributed via the lubrication groove in the outer ring.
Housing: tempering steel (standardized), galvanized and chromated. The spherical bearing is pressed into the housing and caulked at both sides.
Lubrication nipple: with lubrication nipple DIN 3405, shape D.
* d1 deviates from standard.