KI-D2RS: Rod ends, female thread, maintenance free, sealed
You are welcome to look at this series of measurements from all sides with our interactive CAD model.
Specification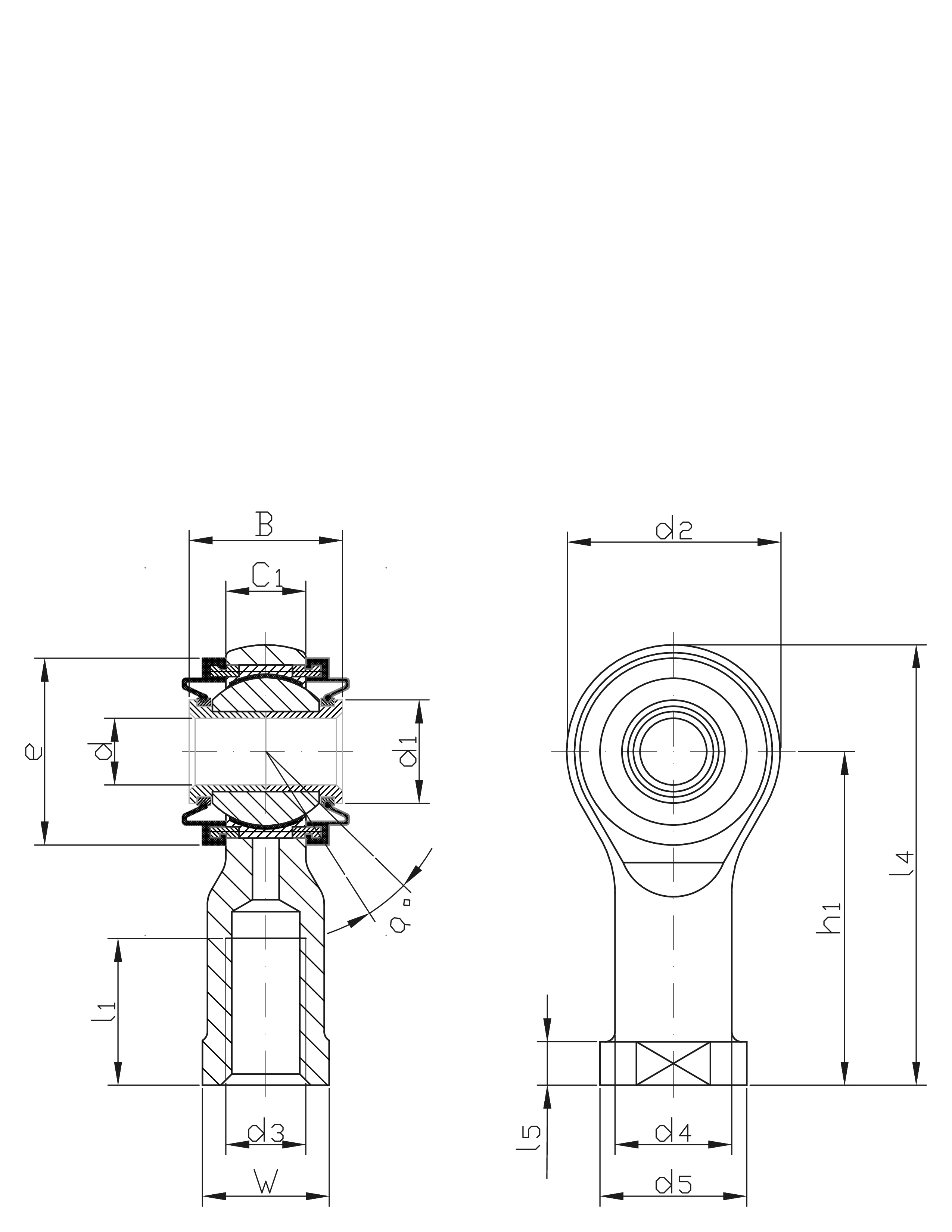 Measurement
KI-D2RS: Rod ends, female thread, maintenance free, sealed
Maintenance free steel/PTFE
Inner ring: Antifriction bearing steel, hardened, ground, polished.
Outer ring: Brass lined with an antifriction film, consisting of PTFE, cold formed around the inner ring, outside diameter with thread, screwed into housing and secured with the rubber bellows.
Rubber bellows: Synthetic rubber with vulcanized brass slip ring and steel locknut.
Housing: tempering steel (standardized), galvanized and chromated.
Bushings: Tempering steel, hardened, bore and outside diameter ground, pressed into the inner ring. They are only used as intake of the brass abrasive rings of the rubber bellows. Due to their low thickness they are not dedicated to transmit radial and axial forces into the spherical bearing.
Tolerances: To DIN ISO 12440-4, schedule K, except: d = H8, B = +- 0,3
Note: With these rod ends, it is important to ensure that the tilt angle specified in the table is not exceeded, either while mounting or during operation, otherwise the rubber bellows may be damaged.