KA-20200: Rod ends with roller bearings, male thread
You are welcome to look at this series of measurements from all sides with our interactive CAD model.
Specification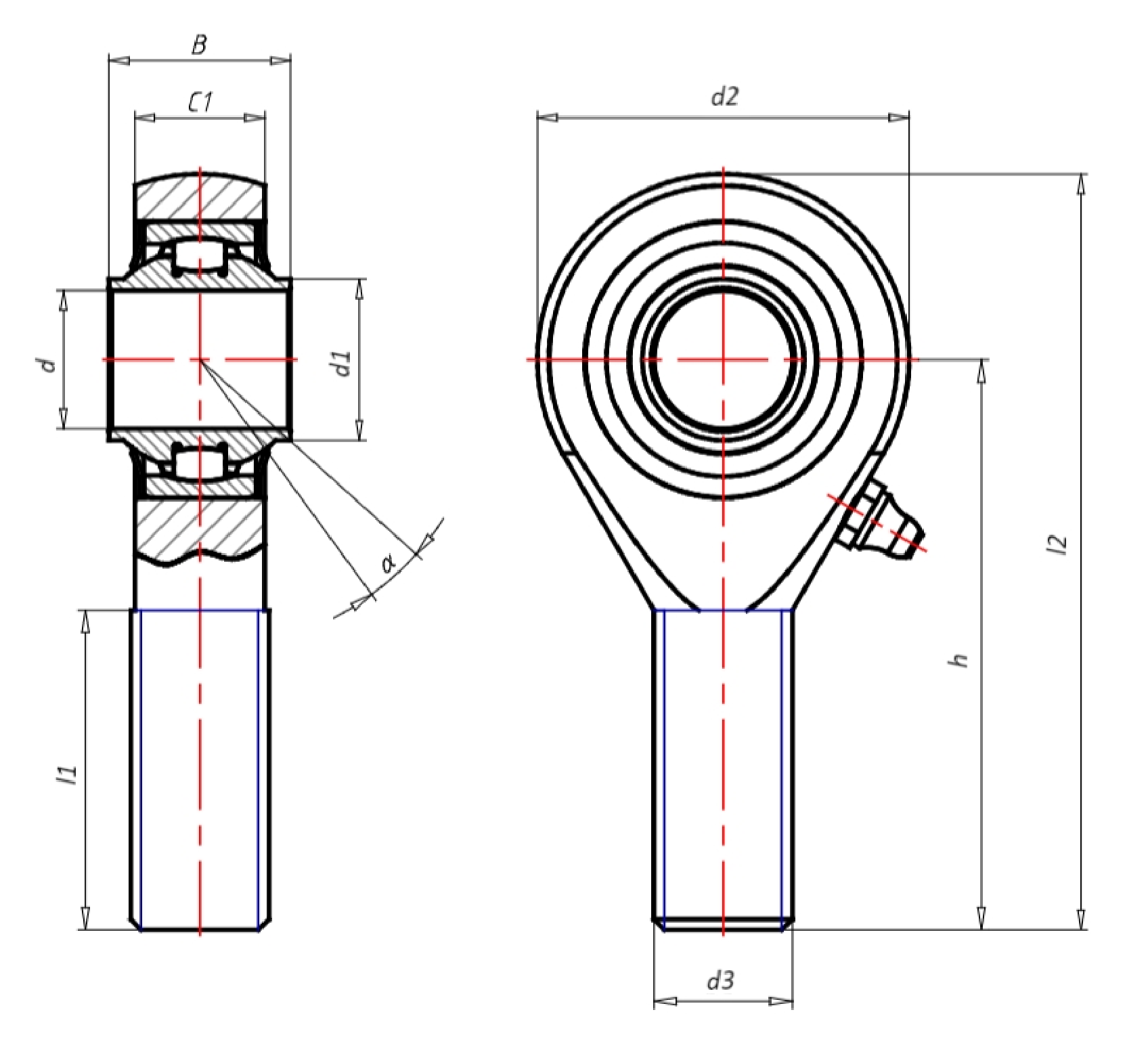 Measurement
KA-20200: Rod ends with roller bearings, male thread
Low maintenance roller bearing
Inner ring and outer ring: Antifriction bearing steel, hardened, high precision machined.
Housing: Steel with bearing outer ring pressed into housing, raceway precision ground.
Rolling element: Barrel roller bearings made from through-hardened, antifriction bearing steel.
Retainer: synthetic material.
Covering disc: Stainless steel caulked into housing.
Lubrication: The rod ends are given initial lubrication.
Lubrication nipple: DIN 71412
Load ratings: Calculated acc. to DIN ISO 76 and 281.
Maximum permissible speed: This is affected by the bearing load, the bearing clearance, the lubricant and the heat output and input. The maximum permissible speed given in the tables applies for a purely radial load, normal bearing clearance tolerance, no external heat, an operation temperature which is not above the limit, and a low and absolutely shock-free load.
Note: With these rod ends, it is important to ensure that the tilt angle specified in the table is not exceeded, either while mounting or during operation, otherwise the covering discs may be damaged.